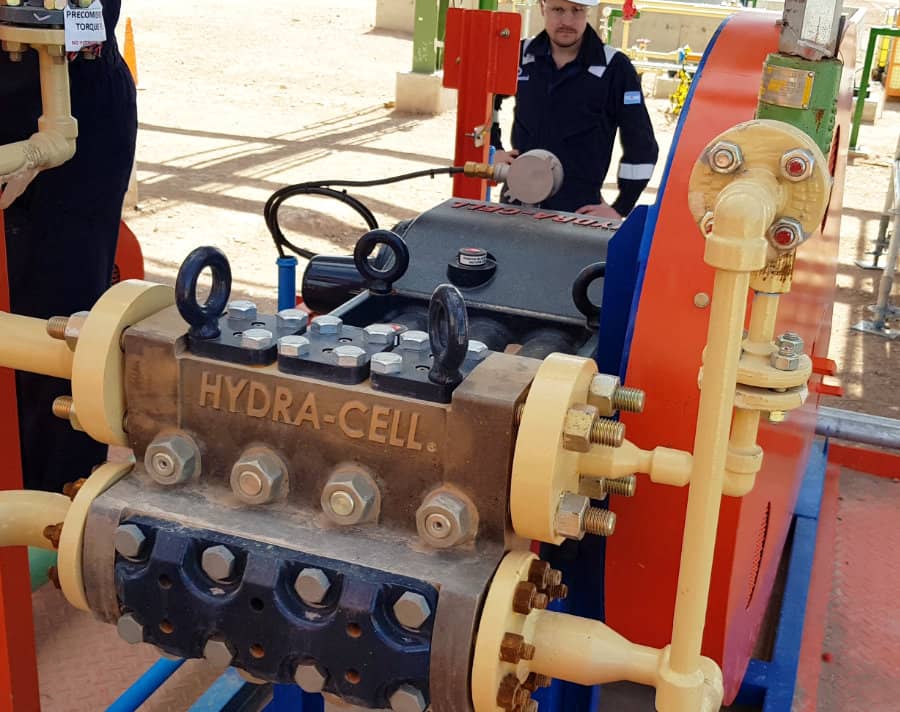 Natural gas typically contains a large amount of water, especially when produced from a reservoir. This can cause problems such as:
Increase in pressure drop, which can result in slug flow

Freeze or form solid hydrates that reduce gas flow or plug the line

Enable acidic gases like Hydrogen Sulfide or Carbon Dioxide to dissolve in the water and corrode components

Allow condensate to form and cause compressors to break or fail
To avoid these problems, glycol is pumped into a system to serve as a liquid desiccant and remove the water. Triethylene Glycol (TEG) is used most often. Diethylene Glycol (DEG), Ethylene Glycol (MEG), and Tetraethylene Glycol (TREG) are also used.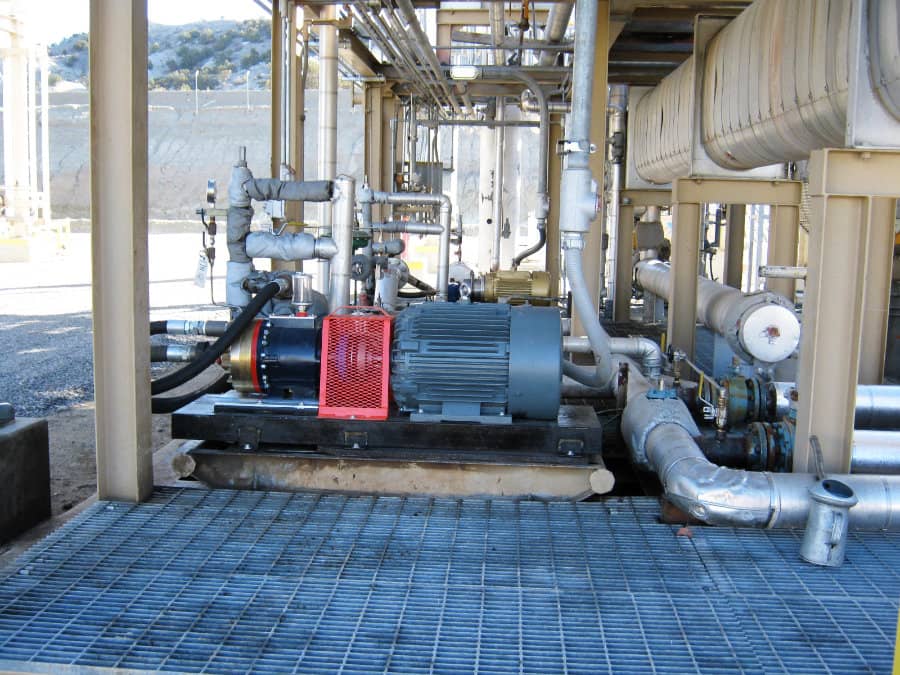 Hydra-Cell Gas Drying Pump Models
Hydra-Cell offers a wide range of models to meet individual flow and pressure requirements. Click below to see our selection.
For maximum flow rates up to 65.7 gpm (248.7 l/min)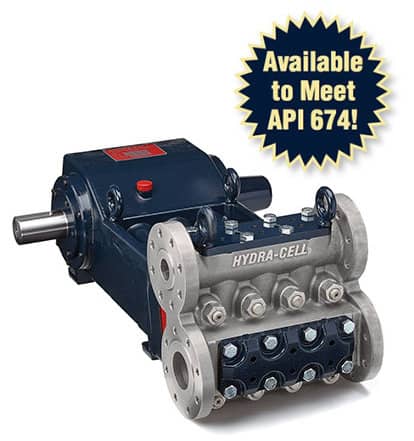 For maximum flow rates up to 96 gpm (366.1 l/min)
For maximum flow rates up to 157 gpm (595 l/min)
Hydra-Cell Performance Advantages Compared to Other Types of Pumping Technologies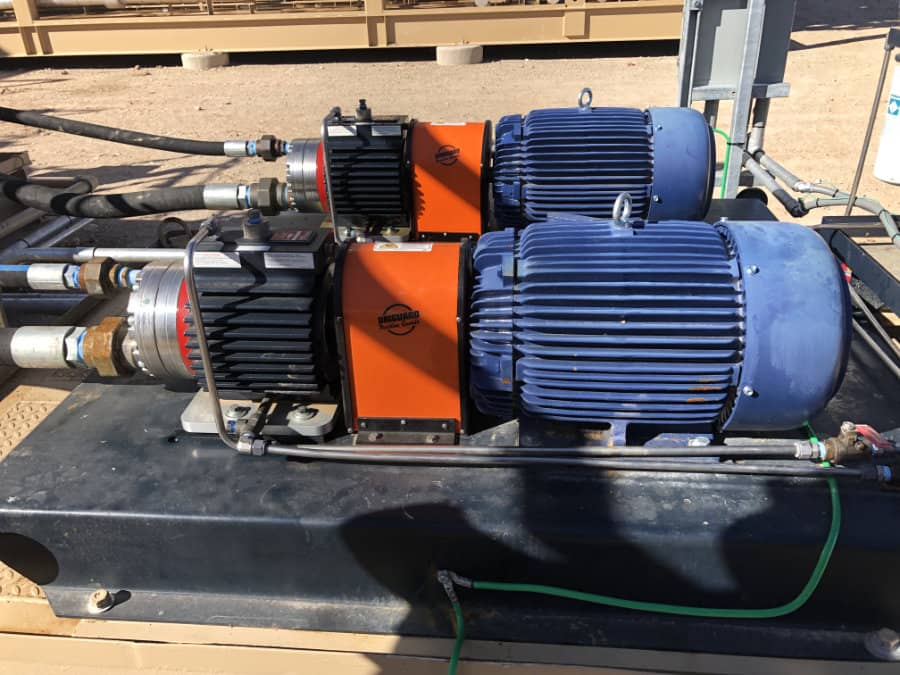 Seal-less design means no packing to leak, replace, or adjust. There is less downtime, less environmental containment costs, and less annual maintenance compared to conventional plunger pumps.
No mechanical seals to fail, leak, or replace.
Can pump water-thin fluids without having to adjust the pump speed. The required flow is delivered due to very low slip rates.
Does not require the pumped fluid for lubrication – no loss of glycol.
Accurate control of flow rate by varying pump speed over a wide range of discharge pressures and fluid viscosities.
Handles sand or other solids up to 800 microns in size (depending on pump model). No fine filtration is required.
Can run dry indefinitely; the pump does not use the process fluid for lubrication.
Higher volumetric efficiency than gear pumps when pumping low-viscosity fluids.
Alternative materials available for the manifold, valves, and diaphragms if hydrogen sulfide (H2S) is present.
Hydraulically balanced diaphragm design for long life.
Patented diaphragm position control technology enables operation and protects the pump in case of a closed inlet due to abnormal or adverse conditions, or operational error.
Rugged construction for long life with minimal maintenance.
Compact direct drive skid designs for a smaller installation footprint.
Oil coolers available for fluid temperatures above 160 F.
Download the Brochure
We're in your industry - Please contact us for help!