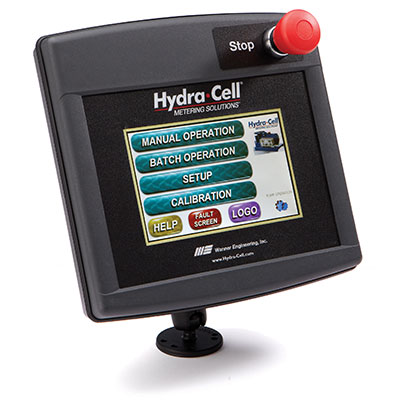 Control Freak™ Touch-screen Metering Controller
Control Freak" is an exclusive new electronic controller that provides motor speed control for Hydra-Cell Metering Solutions pumps (or select Hydra-Cell bare shaft pumps) with an easy-to-use touch-screen display and built-in programming.
The user can enter the desired flow rate or volume in gallons or liters and system pressure in psi or bar, and the controller automatically runs the pump manually at desired flow rate or volume total/time, or in pre-set batches.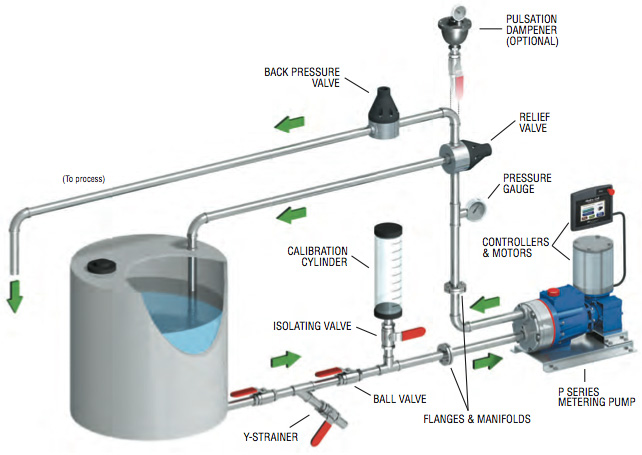 Hydra-Cell metering pumps are just one facet of a complete Hydra-Cell "Metering Solutions" system.We can furnish all components in your pumping system, individually tailored to your specific processing needs.