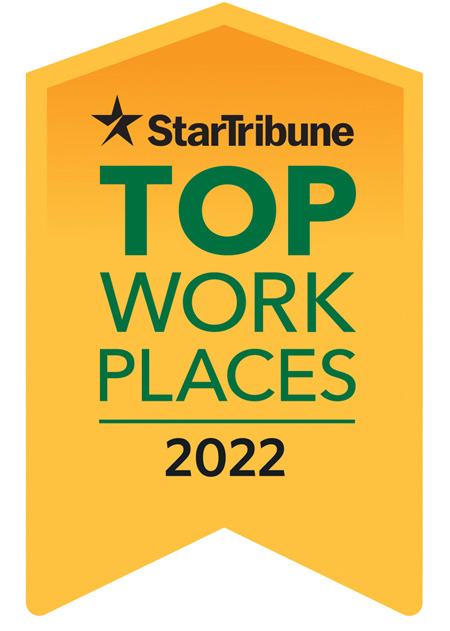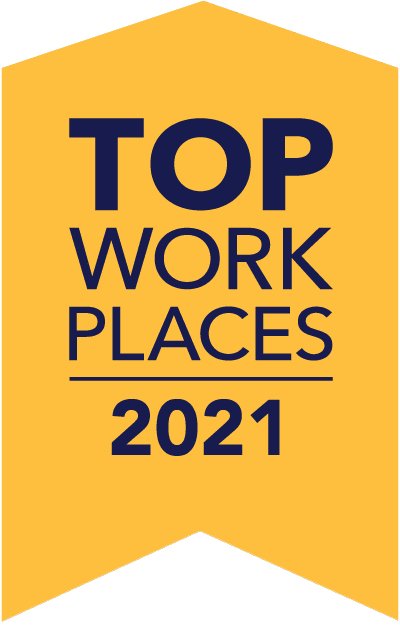 MINNEAPOLIS, MN — For the fifth year, Wanner Engineering, Inc., has been named as one of the Top Workplaces in Minnesota by the Star Tribune, as announced and published in 2017, 2018, 2020, 2021 and 2022. With more than 100 employees at its Minneapolis headquarters, Wanner Engineering manufactures the Hydra-Cell® line of positive displacement, "seal-less" pumps used worldwide for oil and gas processing, chemical injection and metering, water and wastewater treatment, polyurethane production, and other applications in the processing industries as well as specialized applications such as pumping machine tool coolant for metalworking facilities, burner-fuel feed for industrial plants and the power industry, and for clean and reclaim water at commercial car washes, where the company holds a dominant market share.
Produced by the same team that compiles the 27-year-old Star Tribune 100 report of the best-performing public companies in Minnesota, Top Workplaces recognizes the most progressive companies in Minnesota based on employee opinions measuring engagement, organizational health, and satisfaction. The analysis included responses from approximately 70,000 employees at Minnesota public, private and nonprofit organizations. The results of the Star Tribune Top Workplaces are based on survey information collected by Workplace Dynamics, an independent company specializing in employee engagement and retention.
"I'm not sure if I am more honored or humbled by this recognition," said William F. Wanner, Jr., CEO of Wanner Engineering. "It is gratifying that our employees feel this way, and it shows in their commitment day-in and day-out to produce pumps of the highest quality and reliability, and then provide outstanding customer service to support our products."
Star Tribune Publisher Michael J. Klingensmith said, "The companies in the Star Tribune Top Workplaces deserve high praise for creating the very best work environments in the state of Minnesota. My congratulations to each of these exceptional companies."
Founded by Wanner, Jr. in 1973, Wanner Engineering now has a regional office in Wichita Falls, Texas, and a Latin American office in São Paulo, Brazil. Its business units include Wanner International, Ltd., Hampshire, United Kingdom, and Wanner Pumps, Ltd., Kowloon, Hong Kong, and Shanghai, China.
The patented "Hydra-Cell" is a positive displacement pump with hydraulically-balanced diaphragms developed by William F. Wanner, Sr., to address the needs of the burgeoning commercial car wash industry in the 1970s. Hydra-Cell proved ideal for both high-pressure spraying and to handle the dirty water drained from washing and rinsing that contains abrasive particulates, oil, and other contaminants. Its "seal-less" pumping chamber, which has no leak path, and horizontal check valves can pump abrasives up to 800 microns in size (depending on pump model). These and other features enabled Hydra-Cell to market beyond the car wash industry and into the manufacturing and processing industries.
To qualify for the Star Tribune Top Workplaces, a company must have more than 50 employees in Minnesota. More than 2,000 companies were invited to participate. Rankings were composite scores calculated solely on the basis of employee responses.
For additional information, contact:
John Wanner, Senior Vice President of Operations, Wanner Engineering, Inc.
Phone: 612-313-7810 * Email: jwanner (at) wannereng.com
For electronic files, contact:
Kenneth A. Boos, Account Executive, Harold Warner Advertising, Inc.
Phone: 716-852-4410 * Email: extra (at) haroldwarner.com